The Public Sector Young Leaders Conference is a unique developmental opportunity for aspiring leaders and new managers.
Each year, hundreds of young leaders from Australia's public sector gather together for a powerful one day development program specifically designed for emerging leaders. Offering a critical opportunity to step away from everyday demands, the conference allows new managers time to reflect and refocus on their individual challenges and aspirations.
By exploring first-hand the experiences of celebrated leaders at the forefront of their industry, the conference equips young managers with the tools to excel in the modern public sector, whilst assisting them to make peer group connections vital to career success.
- Understanding diversity and the value of difference
- Building resilience and embracing challenges
- Innovation - The DNA of success
- Working with Authority, Power and Politics
The Australian Public Sector
Young Leaders Conference
The forum for Australia's Emerging Public Sector Leaders
Brisbane | Sydney | Melbourne | Canberra
NSW Speakers - Thursday 27th April
Who attends?
The event is aimed towards 'emerging' leaders who are aspiring, transitioning and developing. 'Young leaders' are not defined by age as such but attendees include a mix of those who are in early-career leadership/management roles, or more generally those who aspire to progress in their careers and may currently be in formative, co-ordinator or team leader positions. The conference will also be suitable for anyone interested in the future strength of the public sector or any individuals wanting to improve their own personal work efficiency and brand. It is also a great workshop for experienced leaders who need to skill up in certain areas or assist in navigating their leadership journey.
I'm a young leader; how will the conference help me?
The conference is designed to equip you with highly practical management tools and techniques and thereby instil the confidence to lead effectively in any situation. High calibre public sector leaders will share their insights on how you can achieve more in your role whilst preparing you for both the challenges and the opportunities that accompany an ever-changing public sector landscape.
Learn from inspirational leaders and leadership experts
Improve your people management capability
Enhance your confidence and communication skills
Make friends and contacts to support your career development
Understand how to be a great leader and how to get the most out of your team​
What are the benefits for my organisation?
Leadership development is an important investment for both individuals and their organisations. Over the past eight years the conference has assisted hundreds of public sector managers to deliver increased value in their roles and prepare them for future advancement.
Utilising insights and advice from inspirational speakers, conference participants will be better able to manage both their professional responsibilities and their key stakeholder relationships. Surpassing the mere transmission of theories, the conference will equip young leaders with the ability to adapt to a demanding work environment, instil the confidence to step up and provide the vision to guide other employees towards peak performance.
- Teaching new leaders how to become great leaders and get results
- Improving efficiency by giving young leaders the confidence to make decisions and
drive positive outcomes in their workplace
- Exposing young leaders to the big picture of public sector business
- Ensuring a future of strong, informed leadership within the Australian Public Sector
Conference Aims and Objectives
VIC Speakers - Wednesday 3rd May
QLD Speakers - Wednesday 5th April
ACT Speakers - Thursday 25th May
David Edwards
Projects Chief Executive of the Queensland Department of State Development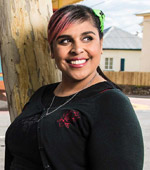 Cheryl Vardon
Principal Commissioner of the Queensland Family and Child Commission
Neil Gallant AFSM MIFireE BTeach GAICD
Assistant Commissioner Brisbane Region, QFES
Tracy Webber
Organisational Change Manager, Transport NSW
Monica Barone
Chief Executive Officer of the City of Sydney
The Hon Victor Dominello MP
NSW Minister for Finance, Services and Property
(Speaking on behalf of Premier Gladys Berejiklian)
Mark Dobson
Station Officer, Former Wellbeing Coordinator - Health and Safety, Fire and Rescue NSW
Rafael Epstein
ABC Radio, 774 ABC
Richard Bolt
Secretary, Department of Economic Development, Jobs, Transport and Resources
Kate Kerr
Manager of Stakeholder Engagement and External Partnerships, TAC
Virginia Haussegger AM
Former ABC Newsreader and Head of 50/50 by 2030 Foundation ANU
Kerren Crosthwaite
Acting Group Manager, Employment Policy, Australian Public Service Commission
Lieutenant Commander Kelly Haywood
Senior Officer Instructor, Maritime Logistics School, Royal Australian Navy
Mark Crosweller
AFSM
Director General Emergency Management Australia
Michael Outram APM
Deputy Commissioner, Operations Group, Department of Immigration and Border Protection