meet our clients and their success
Government and Public Sector Learning
Innovative methodologies for reaching higher levels of leadership and team development
Watch as CEOs from across Australia share their challenges and describe how partnering with GPS Learning transformed their organisation.​
Resolving your most significant people and culture challenges​
Improving the performance of Government and Public Sector organisations through effective leadership learning​
GPS Learning supports the optimal performance of government and public sector organisations through the provision of extraordinary leadership and management education.
We prepare leaders for success in a challenging and increasingly complex public sector environment.​​​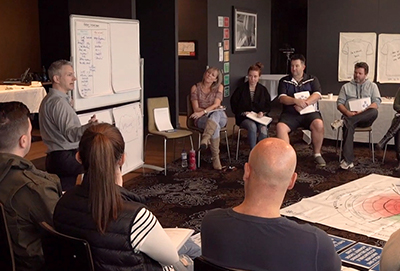 GPS Learning specialises in partnering with government and public sector organisations.
Our extensive experience and flexible GPS Colloquium methodology enable us to meet your complex leadership needs and challenges.
To discuss a potential project with GPS Learning please complete the form or call 1300 138 037 to arrange a conversation.​